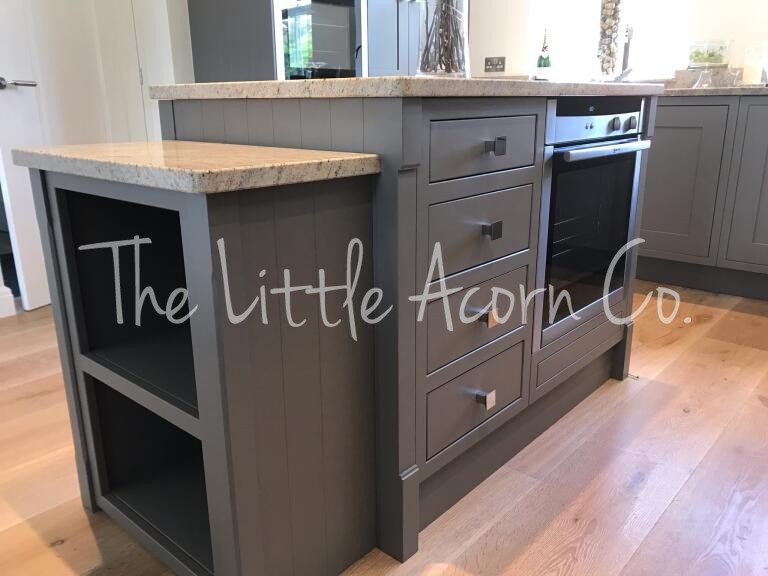 Here at The Little Acorn Co, we pride ourselves on the level of care, attention to detail and the quality of craftsmanship we provide when we carry out a kitchen spraying project.
Our motto is 'If it's worth doing, it's worth doing right'
Offering a professional respraying service to fitted Kitchens including cupboards and islands units.
Rejuvenated kitchens to bring them back to a condition that is not only aesthetically pleasing but also in keeping with modern colour trends.
Kitchen spraying
From the point of enquiry and prior to work commencing all furniture and kitchens are assessed either onsite or offsite as required in order to establish the right amount of work needed to bring the pieces back to life and as required we professionally clean, sand, prime and stain block in order to achieve the best finish possible.
Without creating the right base, paints and finishes are prone not to adhere, set or cure insufficiently leaving the potential for an inferior finish that may peel away or chip off very easily.
Once we have achieved the correct base we can use varying techniques and products to create differing finishes such as a solid flat painted or a distressed vintage look depending on the item in question and the clients requirements.
All preparatory and finishing works when not on site are professionally painted by hand or sprayed at our workshops in Boston Spa.
Contact us and speak to our friendly team, for a free no obligation quote today.